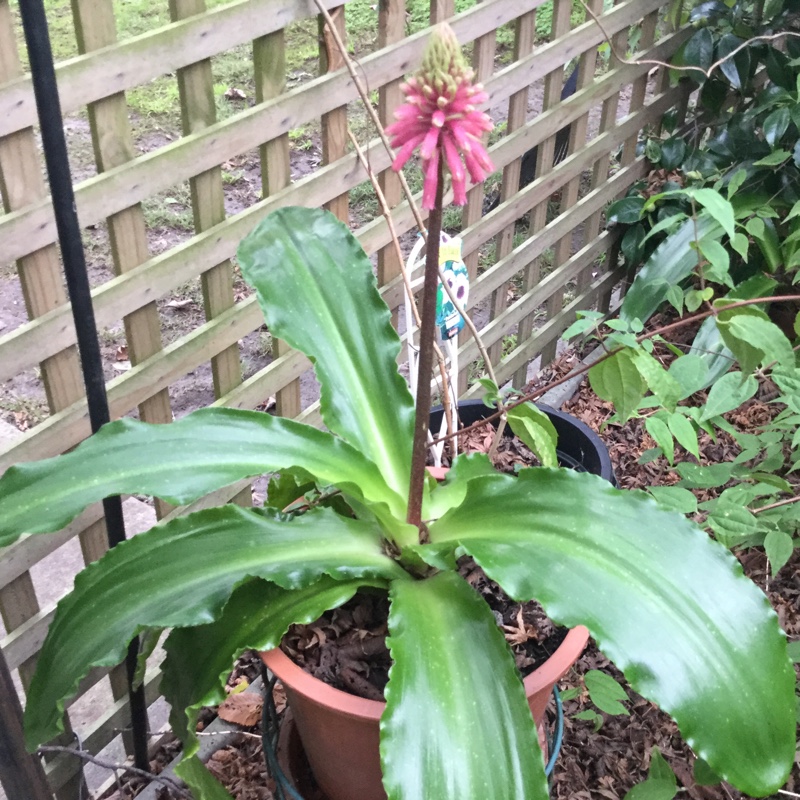 Veltheimia bracteata syn. Veltheimia viridifolia
Veltheimia - Forest Lily - is a native of South Africa. It is a perennial flowering bulb with strap-shaped leaves and stout stem that bears a cluster of nodding, tubular flowers, similar to a Red-Hot Poker, in Spring. Grown indoors or under glass in cooler climes, but can be moved outdoors in warm weather
Contributed by @Nannaida
Full sun

Occasional watering

Not Frost hardy

Free draining
Latin name
Veltheimia bracteata syn. Veltheimia viridifolia
ph
5.5 - 8.5 Acid - Neutral
Plant & bloom calendar
When the plant will bloom
full grown dimensions
0.45 M
0.45 M
Veltheimia bracteata syn. Veltheimia viridifolia
Veltheimia - Forest Lily - is a native of South Africa. It is a perennial flowering bulb with strap-shaped leaves and stout stem that bears a cluster of nodding, tubular flowers, similar to a Red-Hot Poker, in Spring. Grown indoors or under glass in cooler climes, but can be moved outdoors in warm weather
Planting
From Early Spring TO Early Spring
If planting in a container, plant in a well draining mix such as 1:1 sand:peat. If planting outdoors, plant in well-draining soil in light shade.
Flowering
From Late Winter TO Mid Spring
Flowers similar in form to a Red Hot Poker, appear in Spring
Propagate by offsets
From Late Summer TO Early Autumn
Remove offsets after the foliage has died down, and replant them straight away 30 - 40 mm deep.
Subscribe to GardenTags Premium to get personalised planting tasks and more for your entire plant collection
Gardeners who are growing this plant