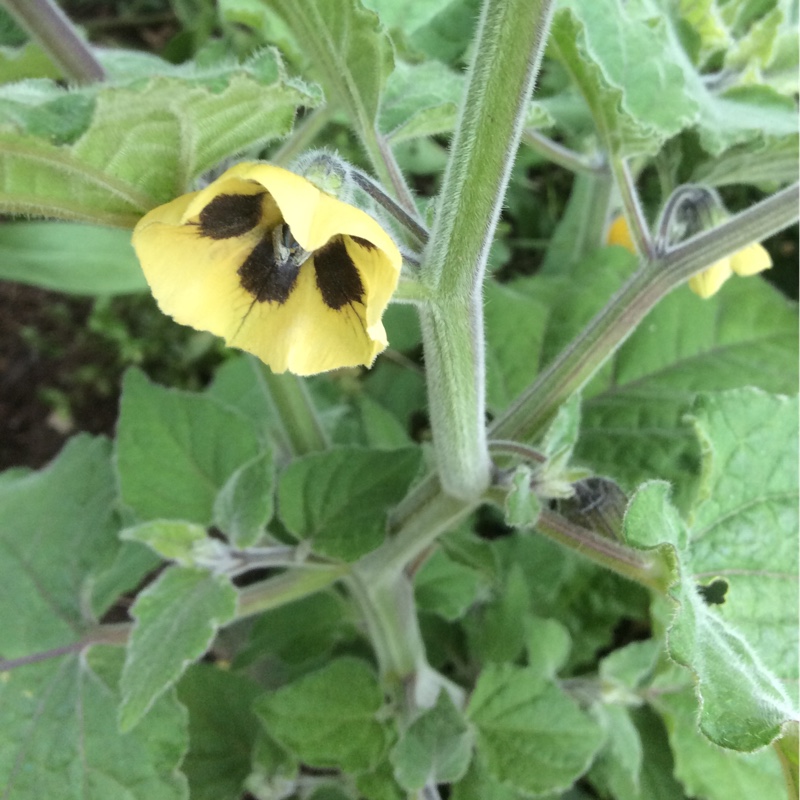 Physalis peruviana
'Cape Gooseberry' is a perennial that is often grown as an annual. This little orange berry with a tangy taste, is sheathed in a beige ''lantern''. Easy to grow it requires a lot of heat, and plenty of water
Contributed by @mftb
Full sun to partial shade

Very little water

Full Frost Hardy: 5F (-15°C)

Free draining
Plant & bloom calendar
When the plant will bloom
full grown dimensions
0.45 M
0.70 M
Physalis peruviana
'Cape Gooseberry' is a perennial that is often grown as an annual. This little orange berry with a tangy taste, is sheathed in a beige ''lantern''. Easy to grow it requires a lot of heat, and plenty of water
Planting
From Early Spring TO Mid Spring
Plant container plants in a sunny or partially shaded position in any well drained soil. To prevent them from becoming invasive try cutting a slit trench around the crown of the plant with a spade each autumn.
Propagation by division
From Early Spring TO Mid Spring
To check the spread of underground stems cut the area round the crown of the plant with a spade each autumn. Lift and divide congested colonies in spring. Using a fork dig up plant, try to keep the root ball as complete as possible. Split the root ball at the centre with a sharp knife or a spade. Replant the plants to the same depth as the original and keep well watered until established.
Flowering
From Mid Summer TO Mid Summer
Tiny, creamy-white flowers from mid-summer followed by bright orange-scarlet berries enclosed by papery, red lanterns. Chinese lanterns are perfect for providing autumn interest in well-drained areas of the garden. The papery lanterns make wonderful dried flower arrangements.
Subscribe to GardenTags Premium to get personalised planting tasks and more for your entire plant collection
Gardeners who are growing this plant