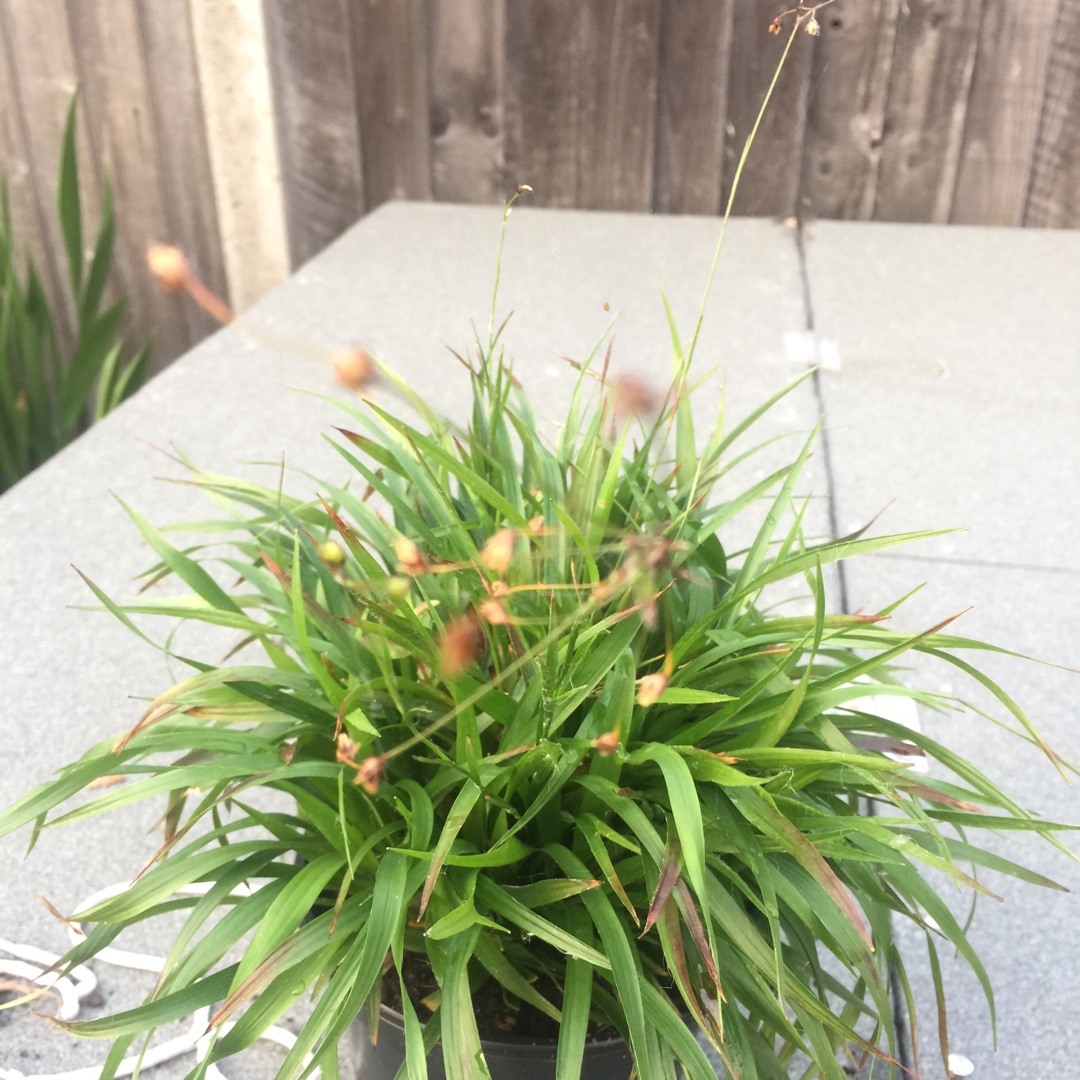 Luzula Pilosa 'Igel'
Luzula are evergreen perennials, sometimes stoloniferous. They have long, slender, flat leaves and clusters of tiny brown flowers in Spring or Summer. Luzula sylvatica - Great Wood-rush - is clump-forming with hair-edged leaves, and it spreads by stolons.'Izel' is a compact grass with glossy, dark green leaves and open clusters of tiny, yellow-green flowers in Spring
Contributed by @sahsa
Partial shade to deep shade

Frequent watering

Full Frost Hardy: 5F (-15°C)

Moist and fertile
Plant & bloom calendar
When the plant will bloom
full grown dimensions
0.30 M
0.30 M
Luzula Pilosa 'Igel'
Luzula are evergreen perennials, sometimes stoloniferous. They have long, slender, flat leaves and clusters of tiny brown flowers in Spring or Summer. Luzula sylvatica - Great Wood-rush - is clump-forming with hair-edged leaves, and it spreads by stolons.'Izel' is a compact grass with glossy, dark green leaves and open clusters of tiny, yellow-green flowers in Spring
Flowering
From Early Spring TO Early Summer
Clusters of small brown flowers appear atop arching stems in Spring to early Summer
Planting
From Mid Spring TO Mid Spring
Luzula thrives in moist, humus-rich soil, in shade or partial shade. It will tolerate sun, as long as the soil is consistently moist.
Propagating by division
From Early Autumn TO Mid Autumn
After approximately three years, once herbaceous perennial varieties have become established clumps they should be divided in order to retain vigour, or for propagation. The simplest method is to carefully dig around the clump and gently pull it apart into fist sized pieces and re-plant immediately. The middle of the original clump should be discarded as this will have lost vigour and become woody.
Subscribe to GardenTags Premium to get personalised planting tasks and more for your entire plant collection
Gardeners who are growing this plant