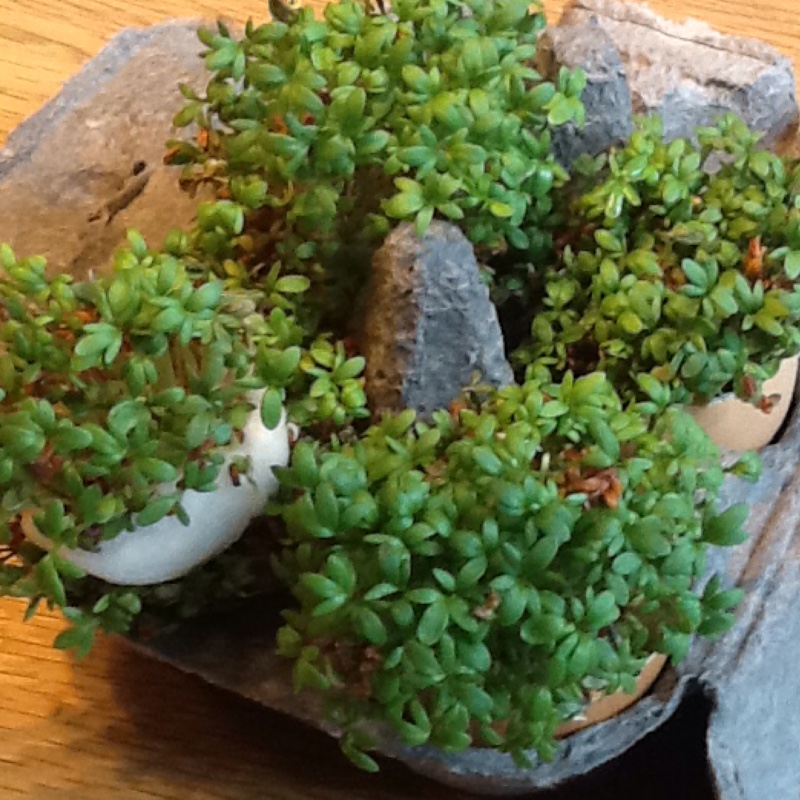 Lepidium sativum
Cress is a fast-growing salad leaf, or garnish. It is one of the easiest plants for children to grow, and with satisfyingly quick results!. (ready to harvest 15-20 days from sowing)
Full sun to partial shade

Frequent watering

Not Frost hardy

Moist and free draining
Latin name
Lepidium sativum
ph
6.0 - 7.0 Acid - Neutral
full grown dimensions
0.20 M
0.35 M
Lepidium sativum
Cress is a fast-growing salad leaf, or garnish. It is one of the easiest plants for children to grow, and with satisfyingly quick results!. (ready to harvest 15-20 days from sowing)
Propagating by seed
From Early Spring TO Early Autumn
Sow seeds successionally every 2 weeks for a continuous supply. Sow the seeds by scattering them on to the top of a tray of moist compost, and covering with 1/2" soil. Water well, and keep moist. Can also be sown outdoors after last frost. Sow in rows 6" apart.
Planting
From Late Spring TO Late Summer
Seeds started indoors can be planted out once all danger of frost has passed.
Subscribe to GardenTags Premium to get personalised planting tasks and more for your entire plant collection
Gardeners who are growing this plant