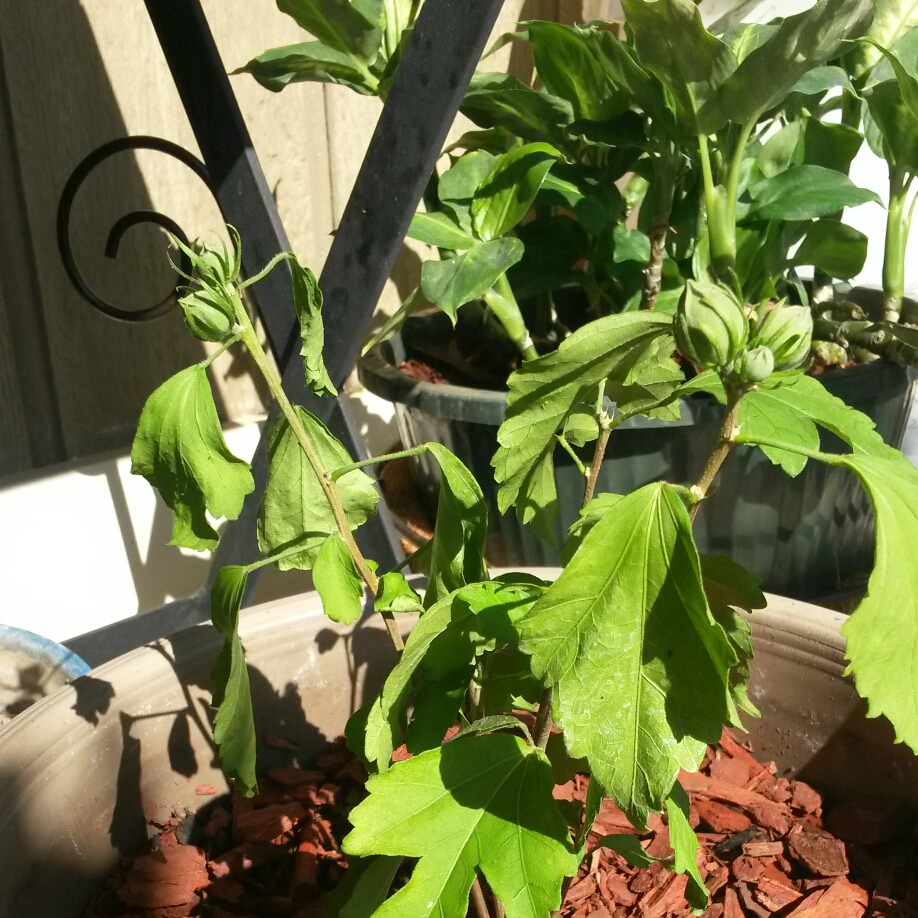 Hibiscus Tree
This is a beautiful purple flowering tree/bush/hedge which ever you choose to make it. The blooms look like Hybiscus plants. N
Contributed by @Acetaker
Full sun

Occasional watering

Full Frost Hardy: 5F (-15°C)

Free draining and fertile
Common name
Rose of Sharon
ph
5.0 - 7.5 Acid - Neutral
Plant & bloom calendar
When the plant will bloom
full grown dimensions
1.80 M
3.00 M
Hibiscus Tree
This is a beautiful purple flowering tree/bush/hedge which ever you choose to make it. The blooms look like Hybiscus plants. N
Flowering Season
From Mid Summer TO Mid Autumn
The 3 inch flowers are borne singly and are produced in succession from mid-summer to mid-autumn.
Planting
From Early Spring TO Late Winter
Look under the individual varieties for planting guidelines
Propagation by cuttings
From Early Summer TO Late Summer
Take heel cuttings, 3-4 inches long from half-ripe lateral shoots preferably with a heel at any time between early and late summer. Insert into equal parts of sand and peat in a propagating case at a temperature of 16C. When rooted, pot the cuttings singly in 3 inch pots of John Innes No 1 and overwinter in a cold frame. The following spring, pot on into 4 inch pots and plunge outdoors until planting out in autumn.
Flowering
From Early Spring TO Late Autumn
Flowers are generally funnel-shaped and are showy but short lived.
Subscribe to GardenTags Premium to get personalised planting tasks and more for your entire plant collection
Gardeners who are growing this plant