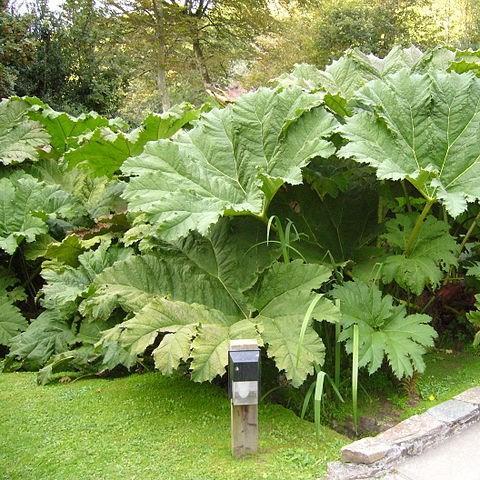 Gunnera manicata
Gunnera magellanica is a mat-forming perennial with kidney-shaped leaves. Short flower spikes appear in Summer with tight clusters of small, greenish flowers. The flowers are followed by orangey-red berries
Full sun to partial shade

Frequent watering

Frost Hardy: 23F (-5°C)

Moist and fertile
Plant & bloom calendar
When the plant will bloom
full grown dimensions
2.00 M
1.50 M
Gunnera manicata
Gunnera magellanica is a mat-forming perennial with kidney-shaped leaves. Short flower spikes appear in Summer with tight clusters of small, greenish flowers. The flowers are followed by orangey-red berries
Flowering Season
From Mid Spring TO Late Autumn
Flower spikes start to appear from spring. They can grow to 15 inches but are generally hidden from view by the giant leaves. Cut back in late autumn.
Planting Outdoors
From Late Winter TO Early Spring
Plant out container grown plants in moisture retentive site.
Propagation by division.
From Mid Spring TO Early Summer
Once established, the gunnera crown should not be disturbed however, small crowns which appear around the sides and base of old plants can be carefully removed in spring and planted in pots of compost number 2 and keep shaded until growth is well established.
Subscribe to GardenTags Premium to get personalised planting tasks and more for your entire plant collection
Gardeners who are growing this plant